After launching their first event in 2010, the Tough Mudder team has expanded operations across the globe, successfully covering millions of participants in mud and pain. And while the physical events continued to flourish, the online experience lagged woefully behind.
At the end of 2013 I joined New York agency Rain to help them reimagine the web experience for the fast growing brand, conceiving and designing a best-in-class site, better serving Tough Mudder users at every level. 

Later on, in 2014 I transitioned to Tough Mudder HQ to help with further website developments and various marketing needs.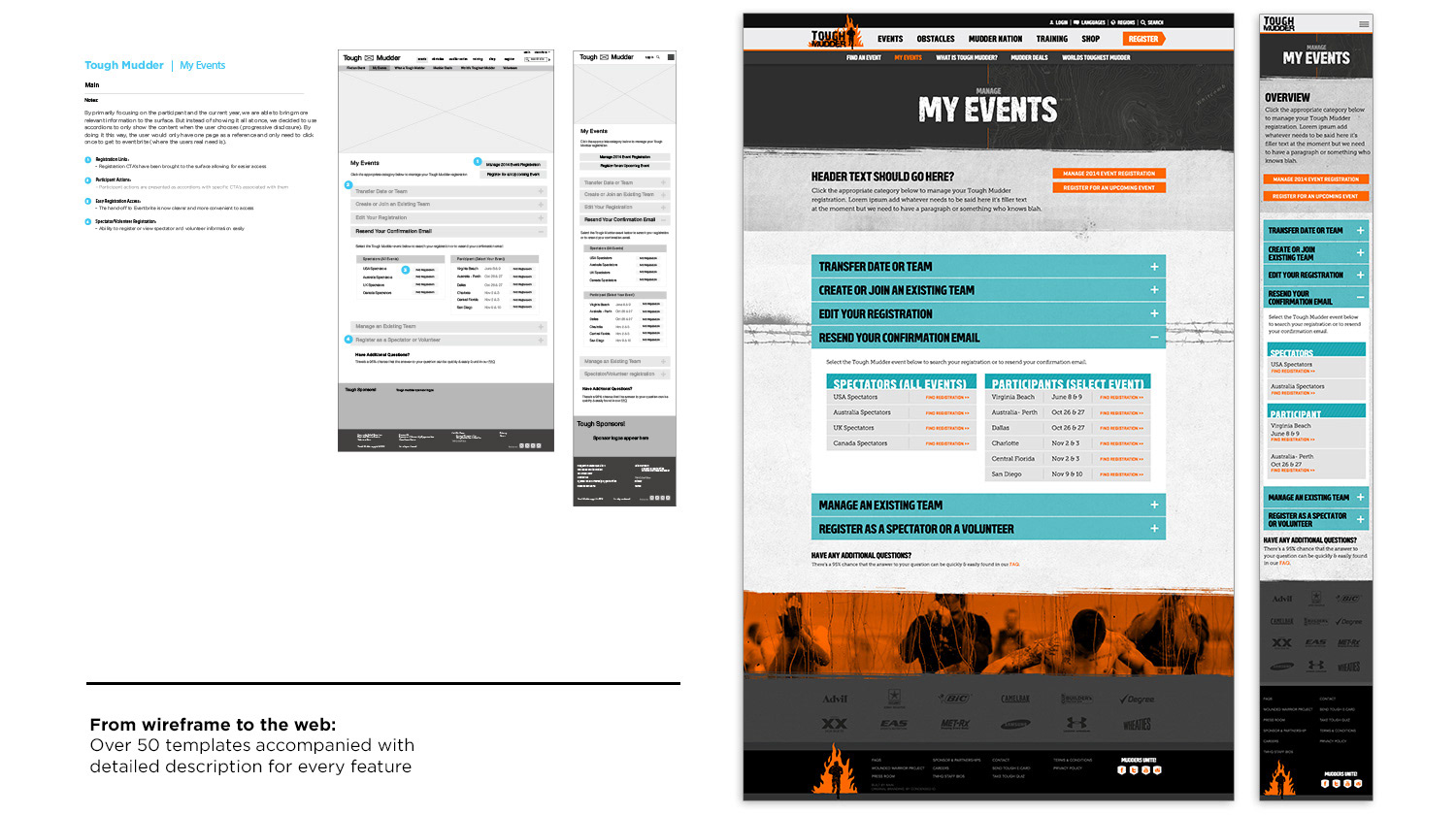 MARKETING CAMPAIGN & SOCIAL MEDIA