D-Dojo Karate is the place where classical Karate and modern Sport Karate meet. Combining latest developments in modern sports science, it teaches Karate in its truest form as a path to physical and mental self-discovery.



Since the company's initiation, I designed it's entire visual identity through photography, print materials, website design and development.

During all time that I worked on this project, I trained with the founder of the D-Dojo school, Igor Dyachenko. Fully immersed in the school, I came to better understanding of Karate principles and philosophy, and more specifically, the style and community of the D-Dojo school. I was able to use this knowledge to visualize the best ways in which to attract more potential students.
Igor's revolutionary idea for D-Dojo was to adapt classic karate to our modern lifestyle by applying improved methodology of training and a broader variety of techniques. Using influences and adaptations from other types of martial arts, D-Dojo sought to appeal to an ever-expanding audience.
WEBSITE DESIGN
Design concepts for the D-Dojo website evolved throughout the work process.  The final outcome gave D-Dojo a superior web presence and an advantage over the competition, setting a new quality standard for online presence in the martial arts industry.
Website was fully scalable and built entirely on Flash in collaboration with
Oriol Bèdia
, UX designer and flash-wizard from Barcelona.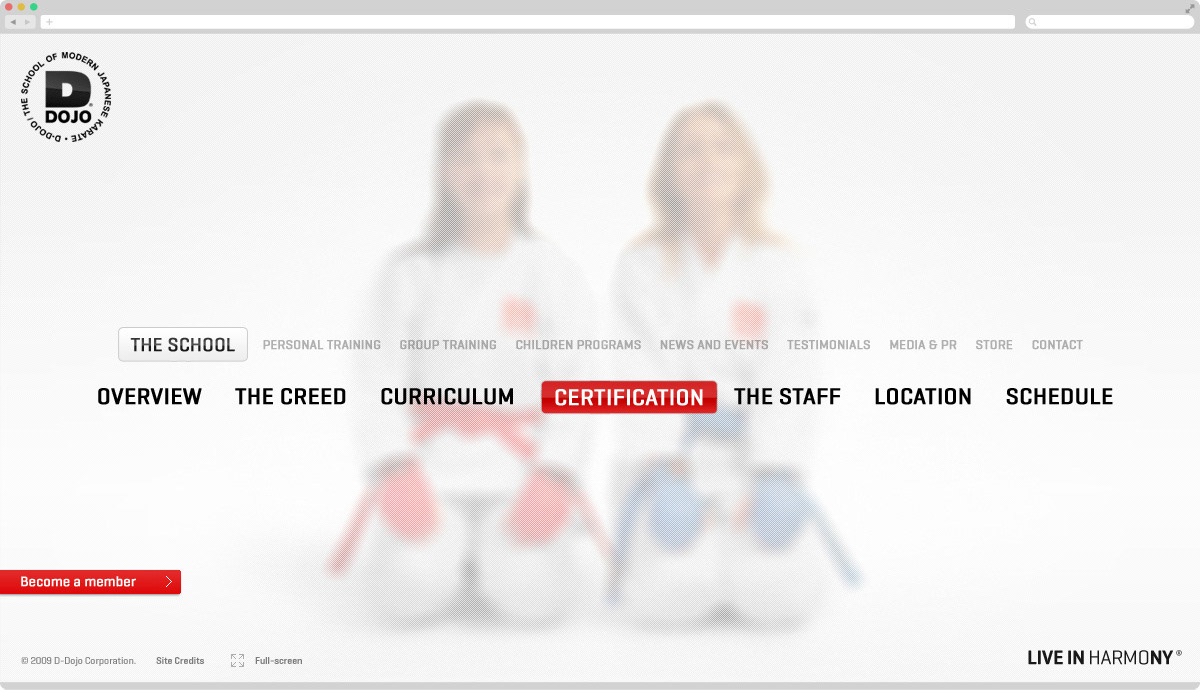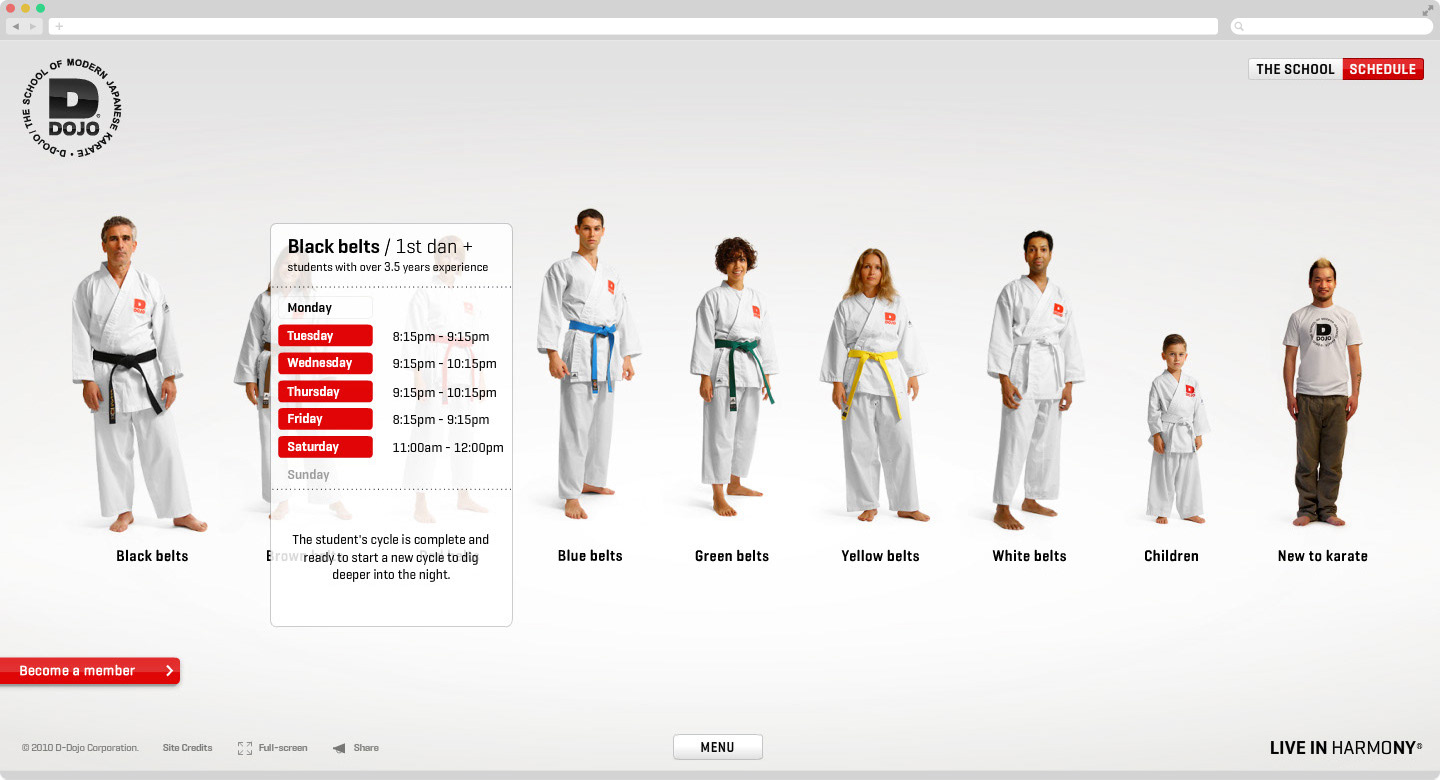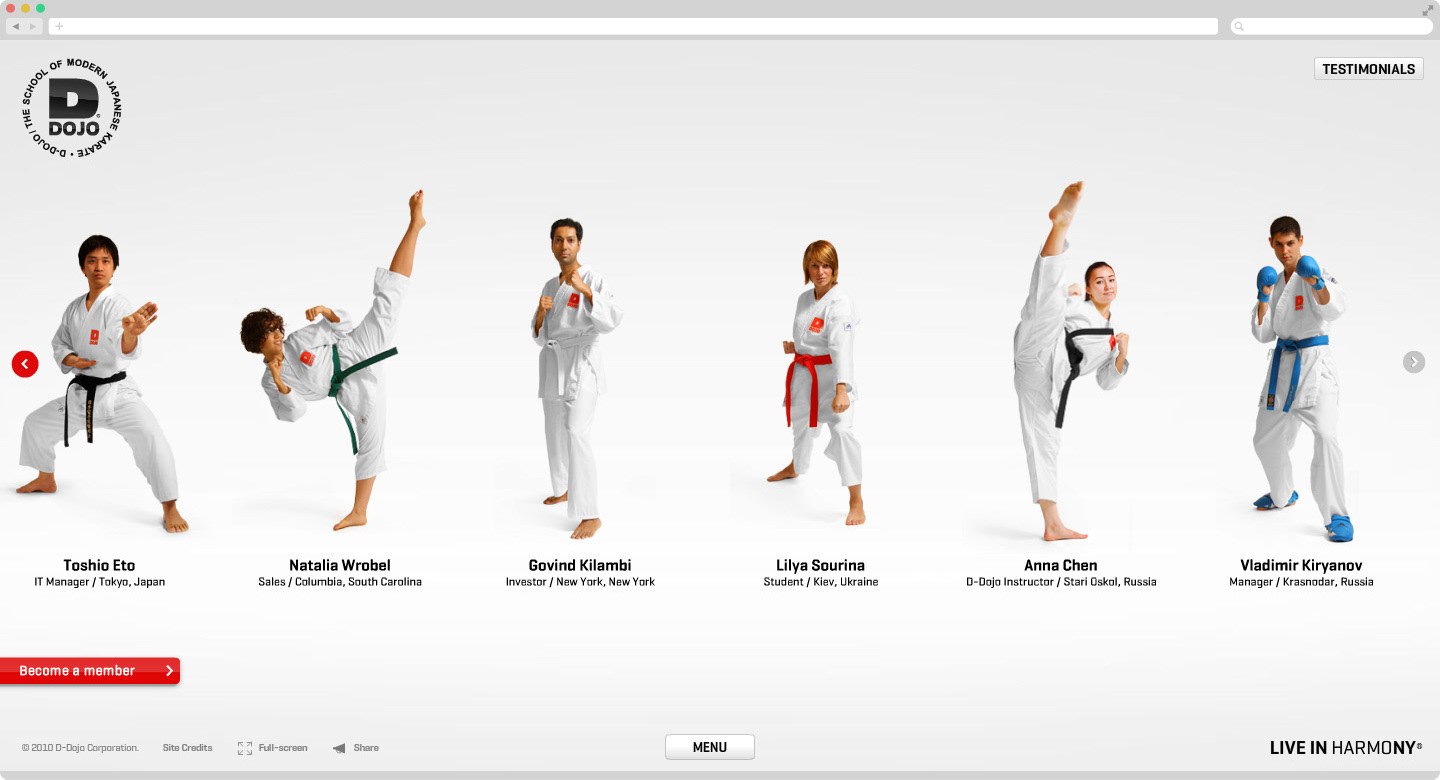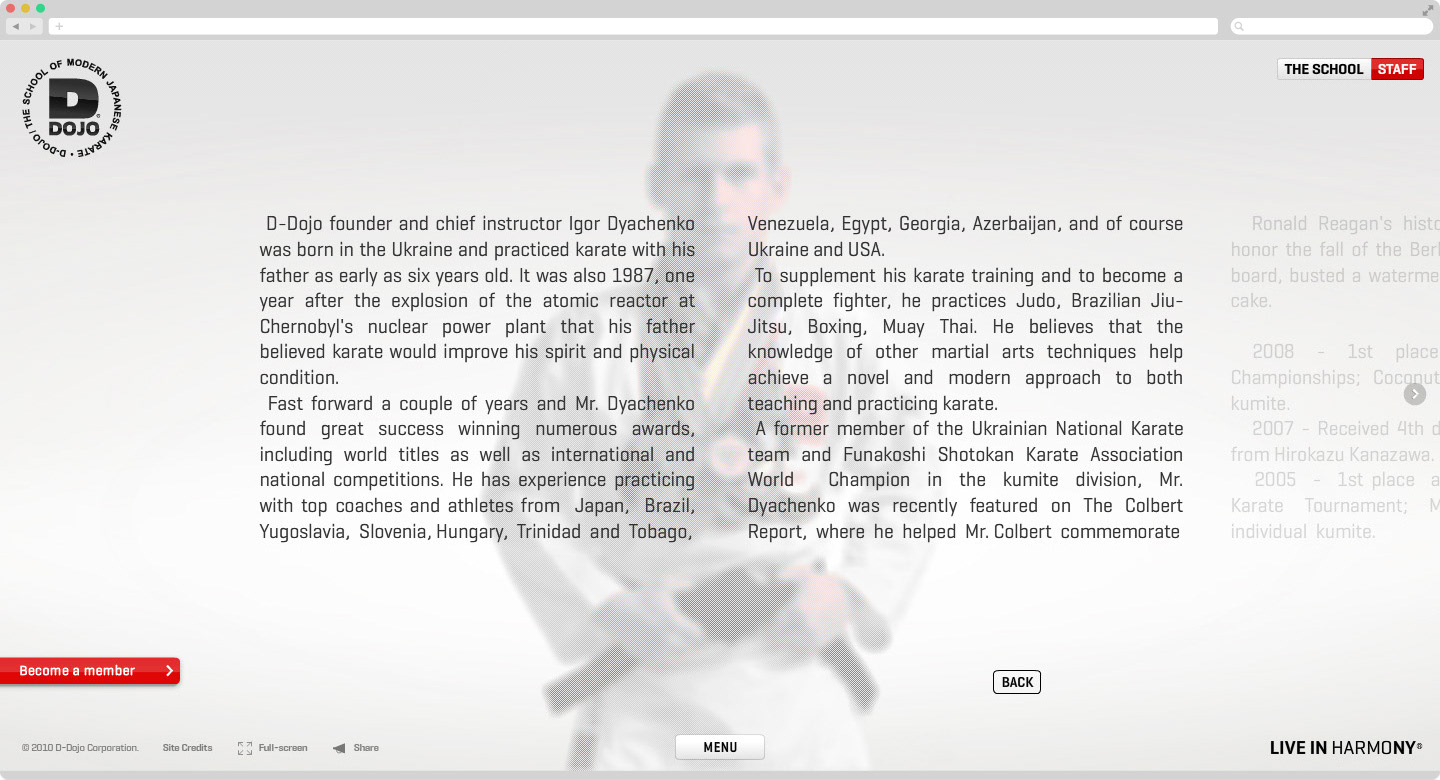 Photography was an enormous part of this project. The entire website uses high-quality images in a consistent, clean style. Worth to mention, all featured models were actual students and instructors at the D-Dojo school.